Rakish lamp shade (mint)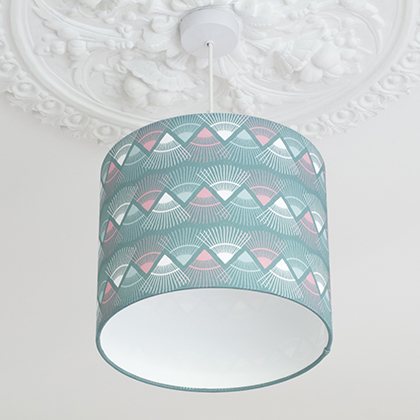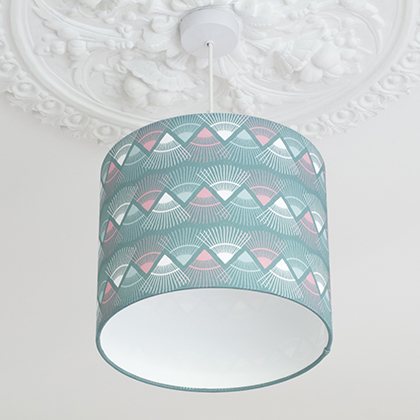 Rakish lamp shade (mint)
A handmade lampshade with our Rakish print.
This fabric design was inspired by the pattern of a rake displayed in a hardware store. It has a mint background with a hot pink, pale green and white pattern. It would work equally well in a bedroom, living room, office or hallway.
The lampshade is handmade with great care by Rosa & Clara Designs. Each lampshade is provided with a convertor plug and is suitable for standard UK and EU fittings. A range of cushions is also available in this fabric.
The cotton has been digitally printed in the UK.
These lamp shades are made to order, in a range of four sizes, and are suitable for ceiling lights or table/floor lamps. They are usually shipped within a week.
made from:
100% cotton, backed with flame retardant PVC. We recommend using a low energy bulb.
dimensions:
Small lamp shade (£40): D20cm x H20cm
Medium lamp shade (£55): D30cm x H25cm
Large lamp shade (£70): D40cm x H25cm
Extra large lamp shade (£85): D45cm x H30cm
The ring fitting is 39mm in diameter without the convertor plug and 29mm in diameter when the convertor plug is in place.
you may also be interested in: